Do you like to wear skin care that have fragrances? I'm curious to get other people's opinion on this question. I actually don't care for fragranced skin care, but I wasn't always this way.
I worked for Clinique for over 2yrs and that experience changed my whole view point. With them I learned that there's really no need to have fragrances in your make-up, skin care, or body care. I also learned that fragrances were the #1 reason people have allergic reactions to products. So after getting used to products with no added smell to them, I became super sensitive to smells in cosmetics.


I remember trying Estee' Lauder's skin care line for oily skin. It worked pretty well but the cucumber fragrance was overbearing. I wasn't able to continue using it.


I have a good amount of Lancome make-up and skin care. My all-time favorite mascara is the Lancome Oscillating Mascara. Because this mascara is extremely expensive to me, I would only buy it during gift with purchase and with the extra employee discount at the department stores I worked for. This is how I collected a lot of the brand's products. Their lipsticks are super strong to me. They give a pretty good color payoff however, all of them have this strong floral scent to them. It gets sickening to me after a while.


Then of course there's M.AC. with their vanilla in their lip products. When I started working for M.A.C. 2 years ago, it was an adjustment. On a good note, the vanilla fragrance is soft so I only notice it right when I put it on. My favorite facial moisturizer, M.A.C. Oil Control Lotion, has a very light fresh scent to it. I'd rather it didn't have any smell at all, but at least it's not as intense as the Estee' Lauder products. I do have two exceptions to my no fragrance preference. They are the limited edition Lavender Lip conditioner and Fix+.
There are several companies who add fragrance to their products. I'm still not sure on why they do this. I even prefer my body lotions/creams to be fragrance free. This way it doesn't take away from the actual perfume that I'm wearing.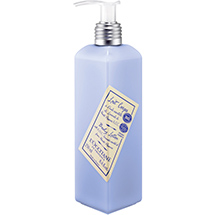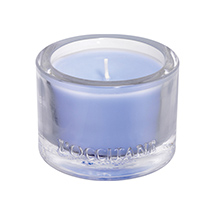 Now of course I have body lotion and creams in Lavender and Cherry Blossom because those are my favorite fragrances, but I actually prefer to have these as air fresheners, candles, etc. in my house. Loccitane is my favorite body skin care brand. They're expensive to me, but they have great quality products. The candles that they make are spectacular. I can burn the candle displayed above in my living room and it will spread all over my house. I love it.
So what made me decide to ask you all this question? Well I tried on the Chanel Mat Lumiere Foundation today. All I could think about was the smell. Well that and the fact that it costs $54! LOL! So while the foundation was nice, the salesperson was nice, the foundation was a great match the smell is a turn off. She gave me a sample because apparently the Mat Lumiere foundation is being reformulated. Walnut is the color that matched me but just my luck, it's being discontinued. It goes on smooth but the smell, sheesh. Not that it'a stinky odor, it's just too strong. I can still smell it and that was hours ago.
*the pictures were taken from the companies website*